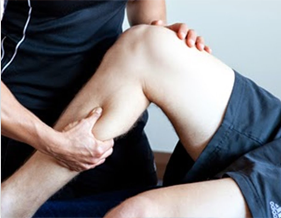 Welcome to Your Sports Massage Clinic
A Sports massage will help the athlete get back into shape, no matter how severe of an injury they have. However, the procedure isn't as simple as it seems. There is no doubt that the players and athletes have to go through a rigorous round of training and exercises.
So, it is really important for them to get a professional when it comes to handling their injuries and pain. In such cases, the professionals at Saddleridge Physiotherapy Clinic are the best options.
Saddleridge Physiotherapy Clinic offers the athletes with some of the best Sports massage options for their treatment and pain relief.
Sports Massage: The Best Of The Best For Athletes And Players
There is not a single speck of doubt about the fact that Sports massage aspects are gaining much popularity in the world of physiotherapy and that is all due to the useful components that are present in the entire routine.
It is one of the best-used methods for enhancing the preparation time of the athletes and also decreasing the time of recovery for the players as well, no matter what the extent of the injury is.
Athletes have found out that the Sports massage can be a really great help in reducing the muscle stress, sense of fatigue and increase the flexibility of the body. Also, it is a great help in preventing several injuries and enhancing the preparation of the players as well.
Knowing More About Sports Massage
Sports massage is a specific form of treatment that is done by keeping the anatomy of a human body in mind. Also, the effect of a particular sport on the body of a human being is a really important factor to consider in case of a Sports massage.
The Sports massage therapy includes the use of specific training exercises and massages to relieve the body of the stress that occurs in the ligaments, muscles, tendons, and other regions of the body.
Sometimes, the body might even get stiff from excessive training and a Sports massage therapy helps to lessen the stiffening of the body. With the help of these revolutionary methods of massage, the professionals everywhere are trying to cure the different physical problems of the players and the athletes.
Sports Massage Therapy At Saddleridge
A Sports massage therapy includes the use of several myofascial therapies that are used to keep the focus in the body's trigger points, adhesions, stress patterns and the scar tissues as well. This method of massage is done by putting some deep force in the body to extract the pain and tension out of a human body and muscles.
At Saddleridge Physiotherapy Clinic, the Sports Massage therapy is considered to be a really useful one. The professionals try their best to deliver positive results. If you are someone who is suffering from such physical problems, then making an appointment at this health clinic will be a great idea.
>